Miranda Dusenberry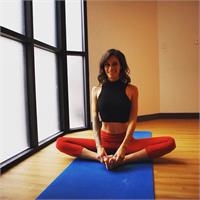 Miranda is a certified yoga instructor who has been teaching in Springfield, MO since 2014. She completed her 200 hour teacher training under Beth Spindler with Teach To Inspire Yoga Education in 2013, and went on to further her knowledge and understanding by completing her 500 hour training in 2015. Miranda has taught at several local studios and was the coordinator for Yoga In The Park from 2014-2019.
She teaches a vinyasa style class in which we connect movement to our steady, flowing breath. Balancing effort and ease, her classes help develop strength, focus, and a sense of calm.
Klaire Howerton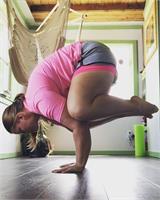 Hi everyone! I'm Klaire, and I'm so thrilled to get to know you as part of the Essential Yoga community.I have practiced yoga for a little over ten years, and within the last three years I have really deepened my practice. I turned to consistent yoga to improve my mobility and flexibility for rock climbing, and to get me through a stressful period in my life. Now, I can't imagine living without a consistent yoga practice and I hope to share that feeling with others! I will graduate from Emery Bryant's RYT 200 program at the end of August, and I'm thrilled for this next chapter. Currently I am substitute teaching at Essential Yoga and Zenith Yoga.
When I'm not doing yoga, I work on my husband and I's 6-acre farm where we raise AKC Registered Great Pyrenees and Idaho Pasture Pigs. I also enjoy rock climbing, kayaking, road trips, reading and baking!
I look forward to meeting you on your mat!
Jess Tran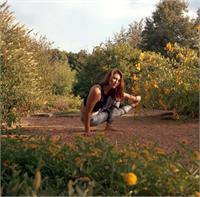 Skeptical about your yoga practice? Don't think you're flexible enough and can't touch your toes? I was there once too. We all are beginners at one point. If you can breathe you can accomplish a yoga flow, it ALL begins with the breath. I promise you will fit into this space no matter what doubts you may have.
"Yoga happens in millimeters, not inches"
-Stephanie Funderburk-Louderback
Join me on Fridays at 6PM for a 60MIN Essential Flow + Good Groovy (sometimes saucy) Jams!
Much Love & Growth
~Jess T.
500 RYT
Jill Oswalt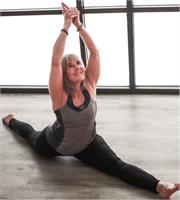 I have always loved movement and activities such as hiking, biking, gardening, and yoga has provided benefit to those physical activities as well as centering me in mind and spirit. I am an RYT-200, and a Level 3 Yin instructor, and am near completion of iRest Yoga Nidra instructor training. I love teaching the range of yoga from vinyasa, power, restorative, and yin, each practice providing something different both mentally and physically. Following a total hip replacement several years ago yin in particular aided me in regaining fluidity in my movements and calmness in my approach to my recovery. And now all forms of yoga help me keep up with my husband, my children, and 4 grandchildren. I look forward to meeting you on our mats to get to know each other to benefit our bodies, our minds, and our spirits.
Danny Douglas
"I was in yoga the other day. I was in full lotus position. My chakras were all aligned. My mind is cleared of all clatter and I'm looking out of my third eye and everything that I'm supposed to be doing. It's amazing what comes up, when you sit in that silence. 'Mama keeps whites bright like the sunlight, Mama's got the magic of Clorox 2.'" -Ellen DeGeneres
Ellen's quote perfectly describes my yoga practice! It's funny and true how the craziest things will enter the mind during practice. I didn't know much about yoga when I first found an interest in it. All I knew was that Dixie Carter did yoga and she could twist into some crazy shapes. I figured that if Julia Sugarbaker could do yoga, so could I! My first class was with back in 2003 with a group of coworkers. It was an enjoyable experience so I came back the following week.
The foundation of my practice is based in Iyengar yoga. I've always enjoyed the variety of poses practiced in an Iyengar class as well as the attention to detail given to each student. In 2009, my practice evolved to include hot yoga. Through hot yoga, I found a consistent, daily practice and really experienced the true benefits available through a strong practice.
I began teaching yoga in 2011 and am now a registered yoga teacher with the Yoga Alliance, holding the eRYT 200, RYT 500, and YACEP certifications. Whether I'm leading students through a vinyasa, a yin sequence, or a restorative class, I try to mix in just the right amount of detail so my students have the opportunity to learn, but don't get bored. Each class is unique so if there is something specific you would like to work on, just let me know.
Outside of the yoga room, you'll find me enjoying time with my family, friends, and two dogs. I enjoy traveling, knitting, a hot cup of coffee, and a challenging sudoku puzzle.
Shari Underwood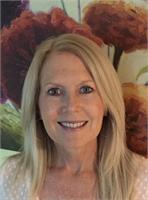 Shari has been an exercise enthusiast all of her life and through the years has come to discover that yoga is one of the best fitness programs available. Shari believes to achieve optimal health and wellness you must be willing to work the Body, Mind, and Spirit. Shari has found the practice to be totally trans-formative.
Her teaching style is calm, nurturing, and flexible, and creates an environment where all levels – from beginner to advanced – feel at home and capable of doing the various poses.
Sam Saxton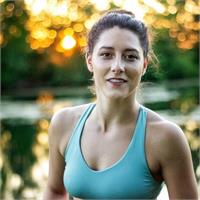 Meg Schultz
Having grown up in Memphis, TN., Meg has called Springfield home for over 25 years. She became interested in yoga as a means to regain lost physical flexibility and strength, starting her yoga practice at Essential Yoga approximately 5 years ago. She discovered yoga to be a perfect compliment to her meditation practice and decided to deepen her understanding and own yoga practice through Emery Bryant's YTT certification course in 2017, benefitting greatly from the educational experience. Meg has formally practiced meditation for over 30 years under the instruction and guidance of her Spiritual teacher, Wong Loh Sin See. With the blessed support of Shari Underwood, Meg began developing as a meditation teacher at Essential in 2018 and truly loves it. This beginning meditation class has evolved into an on-going meditation group where everyone is welcomed NO matter your level of experience. The class is a silent, breath-focused meditation in which we learn, through practice, how to develop a new relationship with our thoughts and our Selves. Meg's intention is to create an atmosphere of love and acceptance. It is a blessing for her to support you as you develop and/or deepen your own meditation practice.
Karen Ragsdale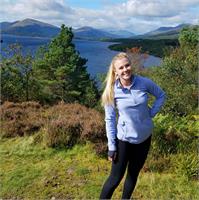 Angie Jones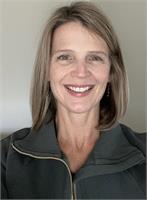 As a nurse, I have always known how important it is to take care of my health. Having been active and striving towards fitness as a life long journey, I wanted to compliment my other activities with exercise that was kinder to my body. I took my first yoga class in 2007 and was hooked. Little did I know that a practice of strength and flexibility would lead me to a more peaceful, grounded person. I have learned to love a variety of yoga practices and wish to share the joy of yoga with others.
Sunni Nutt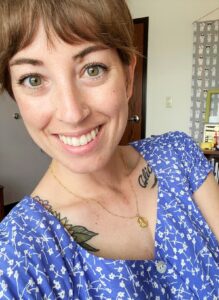 Sunni Nutt is a newly certified yoga teacher, attaining her 200-hour YTT certification in August 2021. After practicing yoga for 7+ years, she realized she wanted to explore yoga more deeply and enrolled in teacher training with Lindsey Argo and Sacred Life. Sunni plans to engage in her 300-hour YTT in Summer 2022.When she's not practicing yoga, Sunni works as the Operations Director for a local domestic violence shelter and loves to read, play outside, take bubble baths, and turn her home into a greenhouse! She lives in North Springfield (Northside Pride!) with her husband, Cody, and their furred and feathered children: two dogs, Pluto and Bowie; two cats, Penny and Prudence; and three chickens, Megg, Beth, and Amy. Sunni's hopes and dreams include offering private yoga instruction, living on a little farm in the middle of nowhere, and spending lots of time breathing and connecting with the earth in and around her.
Essential Yoga was the first studio Sunni ever practiced in and she is so excited to be teaching here now. Sunni leads Rise & Shine Yoga on Mondays and Fridays at 6a and is passionate about helping folks wake up and love themselves a little extra before we try and navigate the great big world we share!