Essential Yoga Studio Schedule:  May 2023
Spring is in FULL BLOOM (in case your eyes and allergies missed it!!)! In May, there are only a few changes to our class calendar. Crystal will be taking over our Yang Class on Mondays at 530p and there will be no Yang Class on Friday evenings. With summer fast approaching and seasons changing, Candlelight will now be a Gentle Yoga class on Friday evenings at 6p. Finally, we welcome Latoya Collins for a Friday 10a Essential Flow class.
Otherwise, we've got your favorite classes lined up below! All of Essential's classes offer modifications to support all levels of practitioners or options to intensify poses, shapes, or flows throughout class; classes are offered live, both virtually and in-studio. Props and mats are provided or you are welcome to bring your own!
Book via the MindBody app or by clicking Book a Class under the Yoga tab at the top of the page. See you soon!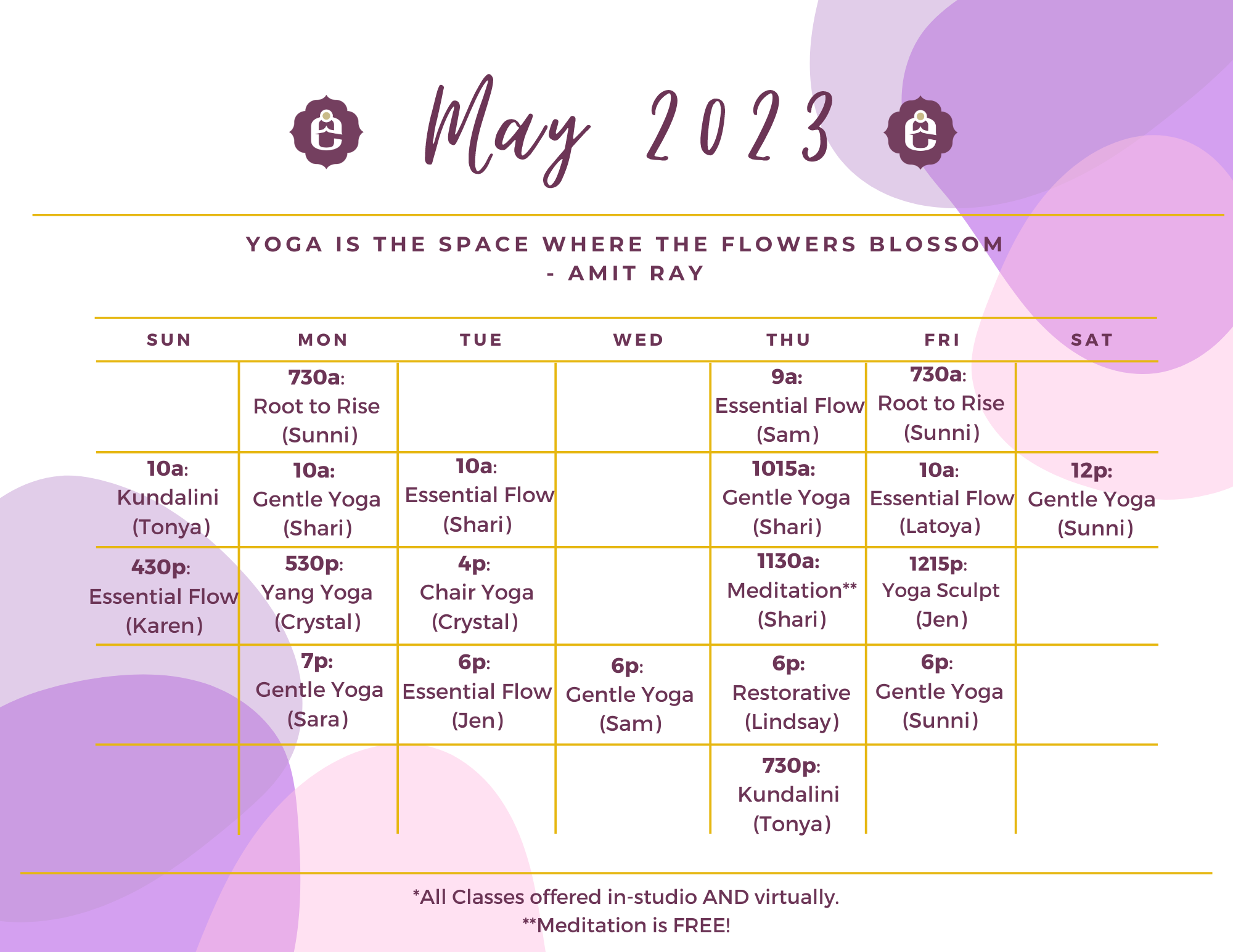 Please check our Events tab or homepage for upcoming special events! We'd love for you to join us!